We know that we have hedgehogs in the Brislington and BS4 area, but much fewer than we used to. We're sure that we can help boost their numbers back up, just by following My Hedgehog Street's advice and working together as a community.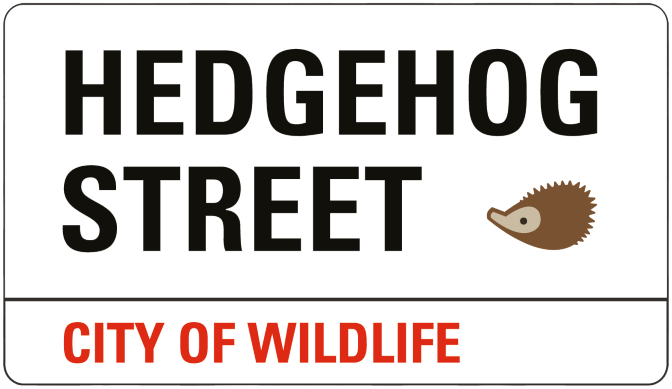 My Hedgehog Street is a national charity dedicated to protecting and boosting hedgehog numbers in Britain. Their website has a whole host of information to inform you about hedgehogs and how to support them; and information on what you can do in your communities to get involved.
BS4 Hedgehog Action Plan
If you're in BS4, join us to tackle the initiatives promoted by My Hedgehog Street How many hedgehog sightings can we log via their tracker; how many Hedgehog Champions can we establish; how many Hedgehog Streets can we create?
Actions
Log your hedgehog sightings
Have you seen a hedgehog? If so, did you know you could log it here: https://bighedgehogmap.org/ We won't know how bad the situation is or how much better we've made it until we have a better of idea of where hedgehogs are. Even if you haven't seen one, you can have a look to discover if there's one nearby!
Make your garden hedgehog friendly
Gardens can make a huge difference to hedgehogs by providing places to hide, food and a place to drink. So, if you have a garden, follow the tips below to promote hedgehogs in it. Can you make a hedgehog home, or a log pile for their grub, or even a pond?
https://www.hedgehogstreet.org/help-hedgehogs/helpful-garden-features/
Become a Hedgehog Champion
Register here to become a Hedgehog Champion and get access to free downloadable resources that will help you promote hedgehogs in your area You'll receive national updates about nationwide efforts.
https://www.hedgehogstreet.org/register/
Talk to your neighbours
For hedgehogs, one garden just isn't enough. Try to convince your neighbours to care about hedgehogs as much as you do. My Hedgehog Street has FREE downloadable resources for just this purpose. From putting a leaflet through a letterbox, to giving a talk to your local community – every little helps to raise awareness of the plight of our spiny friends.
https://www.hedgehogstreet.org/help-hedgehogs/talk-to-your-neighbours/
Link your garden
Ensuring hedgehogs can pass freely through your garden is one of the most important things you can do to help them. So work with your neighbours to link a number of gardens and create a hedgehog street.
https://www.hedgehogstreet.org/help-hedgehogs/link-your-garden/
Join a local Group – Bristols postcode Based Hedgehog andWildlife Groups
Benefits of hedgehog streets:
support and increase hedgehog numbers – which are in critical decline;
benefits for your garden – hedgehogs are excellent pest removers;
benefits for your mental health through taking positive action to support the environment and by promoting connections in your community;
work to establish hedgehog corridors can improve back lanes and green spaces, while reducing litter;
more activity and monitoring can reduce crime by making it harder for criminals to operate.
What to do if you are concerned about a hedgehog:
The British Hedgehog Preservation Society has a page on what to do if you have found a hedgehog or ae concerned about its welfare:
---
https://www.britishhedgehogs.org.uk/found-a-hedgehog/
GBT on Social Media
Share events and news from GBT