We are fortunate to have over 400 parks and green spaces in Bristol.
We all know and love the big obvious ones Ashton Court Estate , the Downs and Stoke Park but there are many other smaller spaces to discover
Our challenge to you in 2023 is to "explore near me" and find some of the less obvious ones, They range in size from a handkerchief of grass to many acres, but many are hidden in plain sight
Fortunately Bristol Tree Forum and Bristol Parks forum have some useful tools to help you find these hidden gems and connect with the local volunteers who look after them.
The Bristol Tree Forum runs the Trees of Bristol website which has many tools to explore Bristol and its tree population. One of these tools allows us to look at Bristol's postcodes
For example Brislington's parent postcode BS4 has 89 greenspace sites managed by the Bristol Parks Department
https://www.bristoltrees.space/Tree/sitecode/EASTFAINCO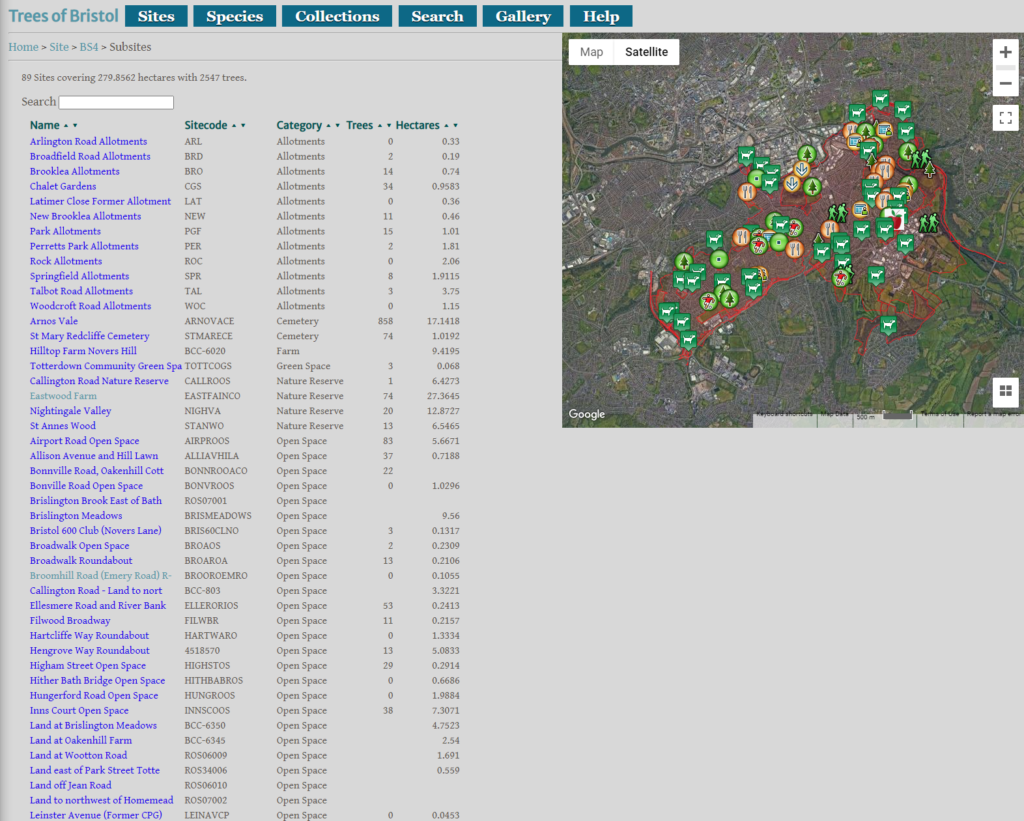 from here you can click through to a subsite and find out more about it including:
the trees listed for the site
links to the local park / friends of group and the BCC webpage for the site
the iNaturalist wildlife recordings for the site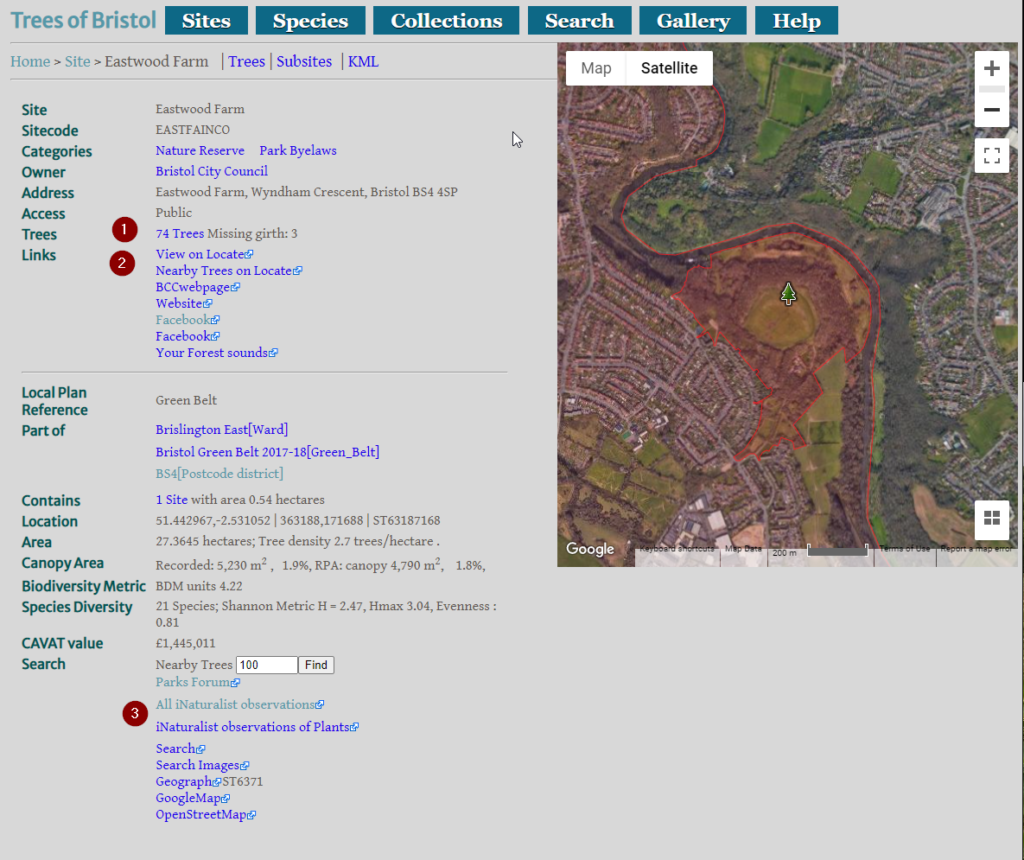 you can find all the sites in your postcode look up your postcode here
https://www.bristoltrees.space/Tree/siteCategory/Postcode%20district

and here's more guidance on using the tools to find out more about specific sites
https://greaterbrislington.org/trees-and-wildlife-in-your-local-park/
Local wildlife Groups
find more info about our Bristols postcode Based Wildlife Groups at the moment we have 15 groups covering 16 postcodes each of which also has an accompanying INaturalist project showing the wildlife recorded in that area
Nature Recording
we encourage the use of INaturalist to identify and record wildlife as the records taken in the Bristol Area are supplied to Bristol regional Records office and added the National Nature atlas. To find out more about iNaturalist see our guide https://greaterbrislington.org/nature-recording-with-inaturalist/
Bristol GreenGround Map
the Bristol GreenGround map give a London underground style depiction of our major parks and green spaces you can download a free PDF or buy a nice poster
https://hidesign.ee/2021/02/05/bristol-greenground-map-connecting-parks-and-open-spaces-in-and-around-bristol/
About the Bristol Parks Forum
"The Bristol Parks forum is the only community voice dedicated to all publicly owned parks and green spaces in Bristol. We work with Bristol City Council to ensure our spaces are well looked after and to help local groups to enhance their green space.
We have a vision for our parks and green spaces by 2030 which can be found at Vision – Bristol Parks Forum.
The vision is written to make people look forward into a world which could be different than it is now. We cannot just think of where we are now as being the future; but look forward to a time where Parks and Green Spaces are recognised fully for their value to the City and are better than they are now.
Message in support of the initiative Len Wyatt, Chair of the Bristol Parks Forum
"Bristol's Parks and Green Spaces are recognised as a jewel in our City, providing health and well-being benefits to people; and habitats for wildlife to live in.
With the weather getting warmer and days getting longer there is no better time for you to explore parks and green spaces.
The Explore near me in '23 is a great example of how local and Bristol wide groups can work together to encourage people to get out and about.
If you enjoy what you experienced in your local park or green space, there could be opportunities to help look after them through a parks group for that space.
Check the Forum's website http://www.bristolparksforum.org.uk/parks-forum-members/ for your local group contacts. websites or social media.
If there isn't a group shown and you are not aware of one, why not get together with others and see if you could set one up."
GBT on Social Media
Share events and news from GBT