Road safety is a particular issue in or area particularly as vehicles rat run through Brislington to avoid queues on the A4 navigate around the congestion in the centre – this leads to speeding and oversize vehicles on our roads.
we have a community speed watch group who are actively working with our local councillors Bristol Council and Avon and Somerset police to address speeding issues
find out more about the group –
https://greaterbrislington.org/brislington-community-speedwatch/
Speed Limits and Large Vehicle Restrictions
the vast majority of our roads are 20mph with only the orange roads below at 30mph and the Red roads at 40mph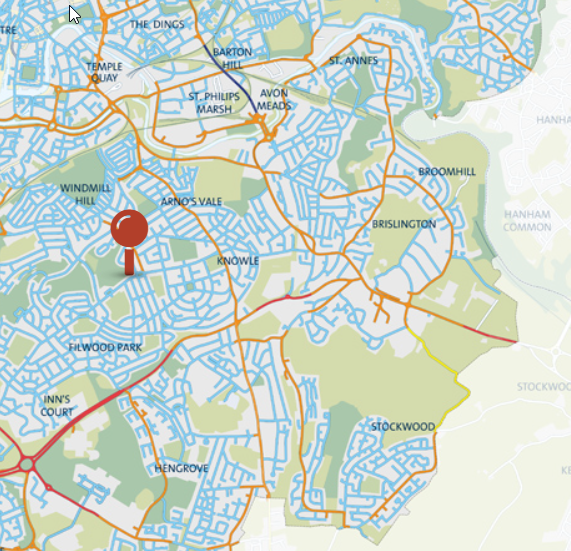 for more information on local speed limits please see https://www.bristol20mph.co.uk/
Brislington north of the A4 is predominantly restricted to 7.5 ton vehicles and below though larger vehicles are permitted to enter for deliveries this is often abused
This Map also records the locations of Existing Speed Warning Signs and a speed camera which sadly are currently inactive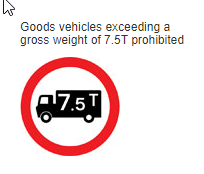 Historical Crash Information
the CrashMap website records crashes where police involvement lead to action https://www.crashmap.co.uk/Search it doesn't record minor crashes or ones where the was no police involvement
Statistics on UK Road Crash deaths and Injuries
The road users statistically most likely to kill others: Whether you're driving, cycling or on foot, an official report reveals who poses you the greatest threat
A report by the Parliamentary Advisory Council for Transport Safety has reviewed 2019 road casualty data
The research splits road users into categories: Cars, HGVs, vans, buses, motorcycles, cyclists and pedestrians
The study then looks at the level of threat each of these individual groups pose to one another and themselves
https://www.thisismoney.co.uk/money/cars/article-9211043/The-road-users-statistically-likely-kill-others.html
Roadworks
the one network portal shows upcoming road works https://one.network/
School Streets
Air pollution in urban areas has a significant impact on children's health. However, one initiative to tackle air pollution, carbon emissions, and road danger all in one go is School Streets.
A School Street restricts traffic outside schools at pick-up and drop-off times during term, making it safer and easier for children to walk, scoot and cycle.
This map shows all the schools in Birmingham, Bristol, London, and Leeds, with those that have a School Street marked in blue. The vast majority do not.
https://interactive.wearepossible.org/schoolstreets/
Find your local school and click it to send a letter to your councillor calling for this practical measure to reduce children's exposure to toxic air pollution and improve road safety.

GBT on Social Media
Share events and news from GBT