Brislington Covid-19 Hub
We are gathering useful information on this page covering the coronavirus pandemic please feel free to share, link or reuse the information
Latest Government information
what we must do When we reduce our day-to-day contact with other people, we reduce the spread of the infection.
That is why the government introduced three new measures on Monday 23 March:

1. Requiring people to stay at home, except for very limited purposes
2. Closing non-essential shops and community spaces
3. Stopping all gatherings of more than two people in public.

When can you go out? The government has said that you should only leave the house for one of four reasons:

shopping for basic necessities, for example food and medicine, which must be as infrequent as possible
one form of exercise a day, for example, a run, walk, or cycle – alone or with people you live with
any medical need, or to provide care or to help a vulnerable person travelling to and from work, but only where you cannot work from home.

These four reasons are exceptions – even when doing these activities, you should minimise the time you spend outside of the home and make sure you are two metres apart from anyone you don't live with. Wash your hands thoroughly before leaving the house, and when you return.
Information for parents who do not live in the same house
The government has clarified that where parents do not live in the same household, children under 18 can move between their parents' homes.
New WhatsApp information service
This free Government service provides trustworthy information and advice about coronavirus. Simply add 07860 064422 in your phone contacts then send the word 'hi' in a WhatsApp message to get started.
If you have symptoms

Please stay at home for seven days if you have either:
a high temperature – you feel hot to touch on your chest or back
a new, continuous cough – this means you've started coughing repeatedly.
Do not go to a GP surgery, pharmacy or hospital.
You do not need to contact 111 to tell them you are staying at home.

If you live with other people, you should all stay at home for 14 days from the day the first person got symptoms.

Use the NHS 111 online coronavirus service if:

you feel you cannot cope with your symptoms at home
your condition gets worse
your symptoms do not get better after seven days.

Check if you have coronavirus symptoms https://111.nhs.uk/covid-19
Advice for everyone https://www.nhs.uk/conditions/coronavirus-covid-19/
How to Get Help
The situation is moving fast and every day we are responding to the new challenges the coronavirus pandemic brings us. For the latest information, including changes to our services, visit our website, Twitterand Facebook pages.
Please also share the information from this newsletter and our online sources with friends, family and neighbours. If you can't find the answers you need, email us at coronavirus@bristol.gov.uk. People who are the most vulnerable can also call our free telephone hotline on 0800 694 0184 open seven days a week (8.30am-5pm, Monday-Friday, 10am-2pm, Saturday-Sunday).
BCC coronavirus page Coronavirus (COVID-19): what you need to know https://www.bristol.gov.uk/crime-emergencies/coronavirus-covid-19-what-you-need-to-know?
Other local helpers
There are also local street and postcode level groups
ACORN CORONAVIRUS COMMUNITY SUPPORT https://acorntheunion.org.uk/corona/

Covid-19 ​Mutual Aid UK https://covidmutualaid.org/
BS4 Community Facebook Whatsapp Groups Master List https://docs.google.com/spreadsheets/d/1zE7T7YnU4h14XnXTry1212k3m–Zt_b5nlh44uZ75Bk/edit#gid=0
if there is not a group in your area you can set one up
INTRO TO SETTING UP AND MANAGING A LOCAL COVID COMMUNITY CARE GROUP https://docs.google.com/document/d/1riF1PWETorQhPvsWh6_G-kynMIMxGOgwVvwWqb_up9E/edit
Bristol Cable community Resource community resource
1. A resource on food, including how to support local businesses and how to find help if you or someone you know is in need ? READ AND CONTRIBUTE

2. Can you help connect volunteers to local organisations in need of help? ‍♂️
READ AND CONTRIBUTE

3. A list of places to get advice and support on key issues like employment, finances, housing and more READ AND CONTRIBUTE
How you can Help
Firstly stay at home and avoid contact with others by practising social distancing https://www.gov.uk/government/publications/covid-19-guidance-on-social-distancing-and-for-vulnerable-people/guidance-on-social-distancing-for-everyone-in-the-uk-and-protecting-older-people-and-vulnerable-adults
becoming a volunteer
A website has been launched to help organise people who want to donate time or money to fellow Bristolians during the coronavirus outbreak.
Set up by Bristol City Council, Can Do Bristol is a listings website which showcases all volunteering opportunities in Bristol and is now being used by community groups in the city to promote the activities where help is needed.
you can sign up to help here https://candobristol.co.uk/activity/coronavirus–covid-19-%5Bofficial-volunteering—register-interest-w-bristol-city-council%5D
become a GoodSAM volunteer for the NHS https://www.goodsamapp.org/NHSvolunteerresponders
Giving money to help
Caring in Bristol has just launched its biggest campaign across the city… but you probably won't see it. https://caringinbristol.co.uk/donate-to-our-emergency-appeal/
You can also make a financial donation to the Coronavirus 2020 Response Fund, organised by Quartet Community Foundation. This will support the most disadvantaged communities.
Coronavirus Travel Advice
General Advice is to not travel unless it's absolutely essential
Most public transport is operating a reduced service, Please see below for the latest information around travel. We will be updating this page as new information reaches us. https://travelwest.info/travel_update/coronavirus-travel-advice?
Travel Advice for Key workers
https://travelwest.info/travel_update/travel-advice-for-nhs-key-workers-bristol-bath?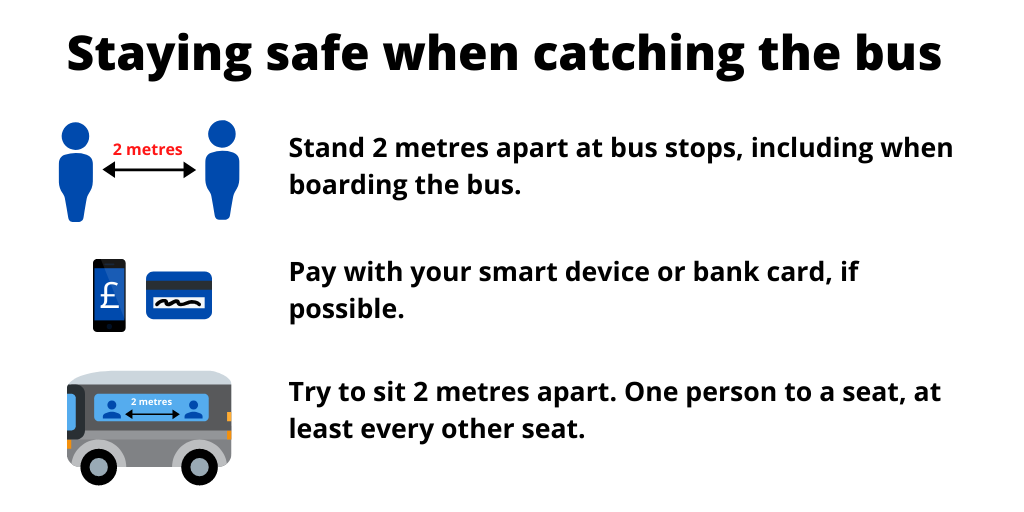 Local services
You might already be aware of some of the changes to the council services. We have summarised the latest changes below:

Waste services – garden waste and bulky waste collections have been suspended and household waste recycling centres are closed. Please continue to show your support for our crews by sorting your recycling properly, double-bagging coronavirus-related waste and keeping it with you for 72 hours before putting out for collection to reduce harmful bacteria.
School closures – all schools are closed until further notice, except for children of key workers and vulnerable children.
Citizen service point – some of our non-essential face-to-face services have been suspended or moved to telephone appointments.
Council tenants – we are providing essential services only to make sure that people's urgent needs are met.
Events – all public events have been cancelled until at least the end of July, including Bristol Harbour Festival.
Libraries – will stay closed until 1 May 2020. During this time, we are not able to accept returned books. Please do not leave them on the doorstep as they could be stolen or damaged with no-one there to collect them.
Museums – will stay closed until 1 May 2020. All events are cancelled until 31 May 2020. The enquiries service at Bristol Archives will continue during this time.
Register office – you can't register a birth at the moment and we are only registering deaths and still births by telephone. Also, it's not possible to give notice for a marriage or civil partnership and there are no marriage or civil partnership ceremonies taking place.
Funeral services – we are restricting funeral attendance to a maximum of ten mourners of immediate family or very close friends only and have postponed scattering and burial of ashes.
Leisure centres – will be closed until further notice.
Parks – facilities such as toilets and cafes and some park services have been closed or suspended until further notice.
St Nicholas Markets – will be closed until further notice.
Free parking for NHS staff and care workers – if you work for the NHS or as a care worker, you can park for free in all council owned car parks, on street pay and display bays and residents' parking zones, including shared use bays.
Shopping for food and necessities
This interactive map shows which Bristol independents are delivering during the lockdown
https://365bristol.com/story/2020/04/06/this-interactive-map-shows-which-bristol-independents-are-delivering-during-lockdown/10574/
Supermarket opening times
Sainsbury's
In a letter sent to customers by the company's CEO, it said that from Monday 23 March, all its supermarkets would be open from 8am to 8pm, Monday to Saturday.
The opening times for Sainsbury's supermarkets on Sundays, for local stores and at petrol stations will remain the same.
Tesco
Tesco recently announced that the opening hours of its 24-hour stores had been changed from 6am to 10pm.
Aldi
From Friday 20 March, the opening times for Aldi supermarkets were changed to close slightly earlier, from 8am to 8pm.
Its opening hours on Sundays have remained the same, from 10am to 4pm and until 6pm in Scotland.
Asda
Asda's 24-hour stores are now being closed every day for six hours from 12am to 6am, so as to allow staff time to restock supplies.
The supermarket has also reduced its opening hours from 8am to 8pm Monday to Saturday.
Co-op
On Tuesday 24 March, the Co-op announced that the majority of its stores will now close at 8pm, to give staff time to re-stock and clean.
Iceland
The supermarket has reduced its opening hours, the times of which vary from store to store.
You can use the store locater on its website to find out the opening times of your nearest shop.
Morrisons
The opening times of Morrisons supermarkets also varies from store to store. Find out the opening hours of your local Morrisons here.
Waitrose
With opening hours varying between branches, you can find out the opening times of your local Waitrose supermarket here.
Information on the pandemic
Coronavirus UK map: How many confirmed cases are there in your area? https://www.bbc.co.uk/news/uk-51768274
Help us improve this page
please let us know if you have information you think we should be sharing using one of the contact methods below
thank you the GBT team
GBT on Social Media
Share events and news from GBT