What are They, Where & Why
Inspired by the 2 Minute foundation https://beachclean.net/ we have funded a number of community Litter stations hosted by local businesses where we provide litter picking equipment for the public to use for "ad hoc" litter picks
The idea is you take the kits out for a short litter picking walk then dispose of the contents of your pick in the nearest rubbish bin or leave it with the host business to dispose of for you
Huge thanks to our local businesses for both hosting the stations and taking care of waste disposal.
Locations
Bris Trading Estate – Café Ding Dongs Cafe Ding Dongs, 12 Emery Rd, Brislington, Bristol BS4 5PF
Sandy Park- Briscycle -12 Sandy Park Rd, Brislington, Bristol BS4 3PE
St Anne's – Friends of St Anne's Park – Coming soon
Arnos Vale – Friends of Arnos Court Park – coming soon
Build your Own
If you like the idea and would like to make your own community litter station then our kits consist of :
2 x hoops and hoop hangars https://www.ebay.co.uk/itm/173276157132
4 x Litter pickers https://www.ebay.co.uk/itm/174245378417
tong style pickers are very robust and have no moving parts so little to break or go wrong and the little ones for kids are super cute and this pack of 2 is really cheap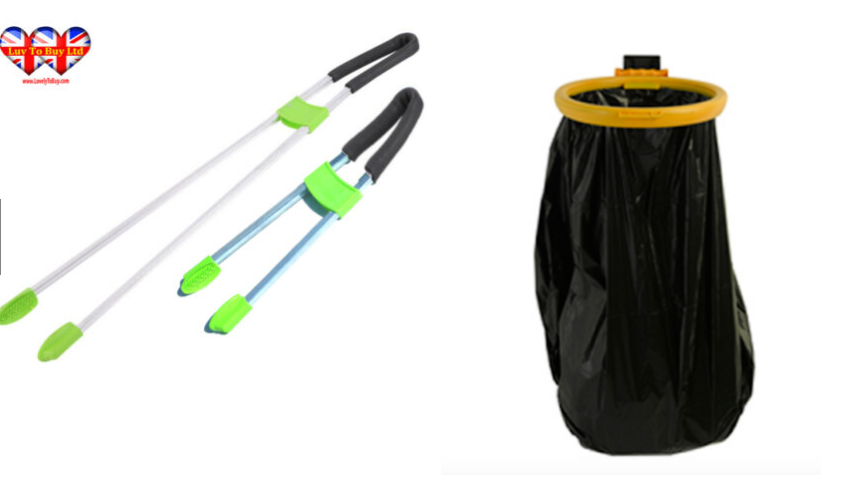 You will also need a backing Board (we scrounged some OSB from a pals Building project) and some 1 inch clips to clip the pickers to the board
IF you would like to host a community litter station or want to get involved please contact using the links below
Businesses can get a set of litter pickers from Bristol Waste
More #BigTidy businesses have received their free litter picking kits to help bring the sparkle back to their high streets! With help from the #WelcomeBackFund, we can provide your business with your own free kit – just email bigtidy@bristolwastecompany.co.uk
https://bristolwastecompany.co.uk/household/big-tidy-pledge/?
GBT on Social Media
Share events and news from GBT